Azerbaijan Scholarships and Grants
The Republic of Azerbaijan and Azerbaijan universities offer various types of financial aid resources, such as scholarships, fellowships, awards and loans: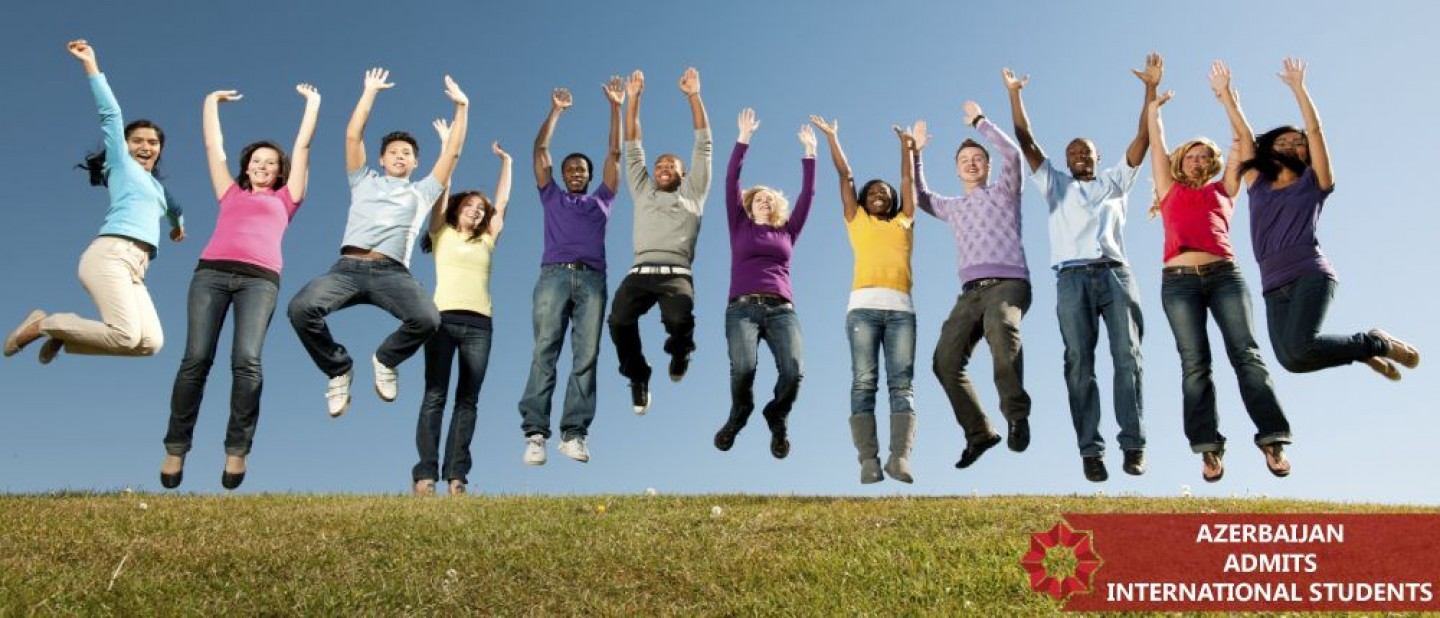 AZERBAIJAN SCHOLARSHIP PROGRAMME FOR CITIZENS OF THE ORGANIZATON OF ISLAMIC COOPERATION AND THE NON-ALIGNED MOVEMENT MEMBER COUNTRIES
"The Educational Grant Programme for the Citizens of the Member Countries of the Organization for Islamic Cooperation" and "The Educational Grant Programme for the Citizens of the Member Countries of the Non-Aligned Movement" were approved by the orders of the President of the Republic of Azerbaijan on December 6, 2017 and on January 10, 2018, respectively. The Educational Grant (hereafter "scholarship") Programmes provide an opportunity for selected 40 candidates on annual basis to study in the leading universities of Azerbaijan at the preparatory courses, undergraduate, graduate, doctoral, general medicine/residency programmes.
Provisions covered by the Scholarship

Tuition fee
Fees for international travel
A monthly living allowance for meals, accommodation and utility costs (800 AZN)
Medical insurance
Visa and registration costs

For further information: http://mfa.gov.az/en/content/399/scholarship


Khazar University International Scholarship Program (KUISP) is a merit-based scholarship extended to nationals of all countries and available for potential students at both undergraduate (bachelor) and graduate (master and PhD) levels of study. The program offers two types of scholarship to applicants who apply to Khazar University programs, covering tuition fees/costs. All other expenses need to be covered by the students themselves.

ADA UNIVERSITY SCHOLARSHIP OPTIONS.
University values the academic merit and performance of their students, and tend to reward it through generous scholarships, fellowships, and awards:
- Merit Based Scholarships for Undergraduate Students;
- Merit Based Scholarships for Graduate Students;
- Scholarships for Students with a Special Status;
- Heroes Tribute Scholarship;
- Alimardan Bay Topchubashov International Fellowship;
- Need Based Financial Aid: Work-Study Program;
- Haji Zeynalabdin Tagiyev Awards.

Source: Interlanguage News
Learn More
news
azerbaijan
scholarships
azerbaijan scholarship
scholar
grant
study
programs
master
Tuition fee
education