The Nuclear Security Working Group's Fellowship Program $80.000
The NSWG Fellowship Providing the next generation of national security professionals a front-row seat to Congress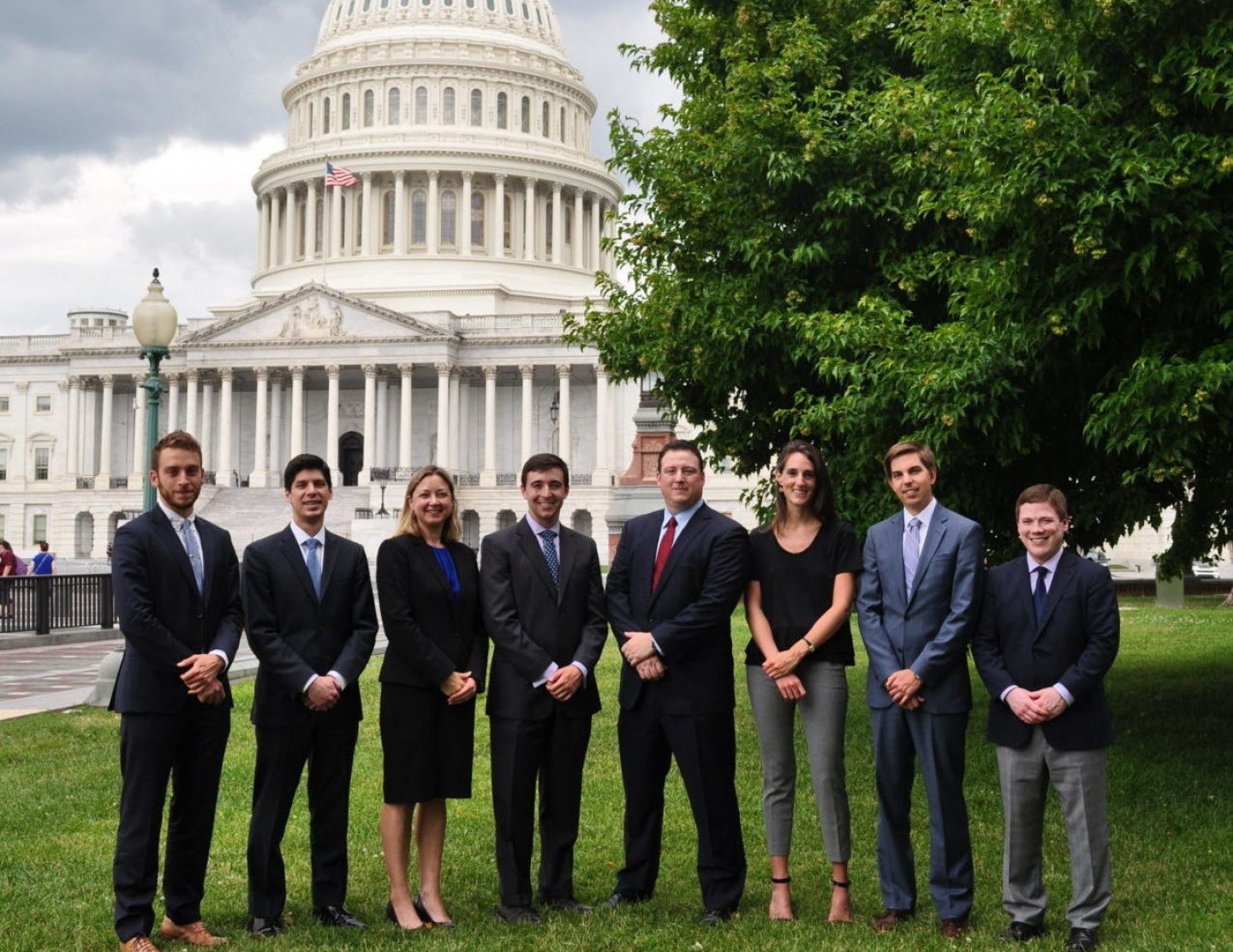 The Nuclear Security Working Group's Congressional Fellowship program provides highly qualified up-and-coming national security professionals with an opportunity to spend a year working in the United States Congress.
Applications for the 2021 Fellowship are now live. The deadline for applications has been extended to October 16th, 2020.
Apply NowOverview
Applicants should be U.S. citizens and have no conflicts of interest impeding appointment to a NSWG Fellowship. Fellows may not be Federal employees or full time Federal contractors as of January 1, 2021.
Up to eight Fellows will be placed in an equal number of Democratic and Republican offices in the Senate and House.
Fellows work full-time from January 2021 to December 2021, and must commit to the full year.
Fellows will be paid an annual stipend of up to $80,000 depending on qualifications.
Fellows receive their stipends as scholarship awards, and are not eligible for benefits (i.e. health insurance).
GWU administers the Fellowship competition. A committee of senior GWU faculty/NSWG experts selects finalists, who may then be interviewed and offered a Fellowship by host offices.
GWU manages all administrative arrangements pertaining to the Fellowship; host offices will make final selections, decide office assignments and assign Fellows' responsibilities.
Application and Placement Process
Interested candidates who meet the eligibility requirements can apply online.
The application consists of:

A complete application questionnaire
A resume
A one-page statement of interest
A letter of recommendation from an advisor, professor, or colleague with first-hand knowledge of the individual's professional experience and qualifications
(Please note: the application asks applicants to submit information for three professional references, one of whom may also contribute the letter.)

NSWG staff conducts initial interviews to assess an applicant's fit and qualifications.
Hosting offices interview finalists and extend offers.
Individuals who accept a fellowship must agree to serve for a full year.
Direct all application materials to nswg@email.gwu.edu .
Applications for the 2021 fellowship will open in September.
Timeline
The 2021 application will open in September 2020 for fellowships beginning early in January 2021 (start date to be finalized upon selection by host office).
Applications have been extended and are now due October 16th, 2020.
Multiple interviews are conducted through October and November.
Hosting offices make selections in late November/early December.
Fellows begin placements in January 2021.
Source: Interlanguage News
Learn More
news
us
usa
us fellowship
nswg
university
nuclear
security
education
study
united states
america
congress
fellow
fellowship
senate
house
democratic
republican
states
quality
career
expatlife